This week, I've been on Etsy pretty frequently, just getting my shop,
LoloMade
, up and running. But, I haven't just been working--I've also been looking at all the awesome things that people on Etsy have to offer! There are so many awesome artists out there that for the next few "Geeking" posts, I might just be featuring different Etsy stores!
For this post, I'm focusing on the scarves on Etsy that I've added to my favorites list.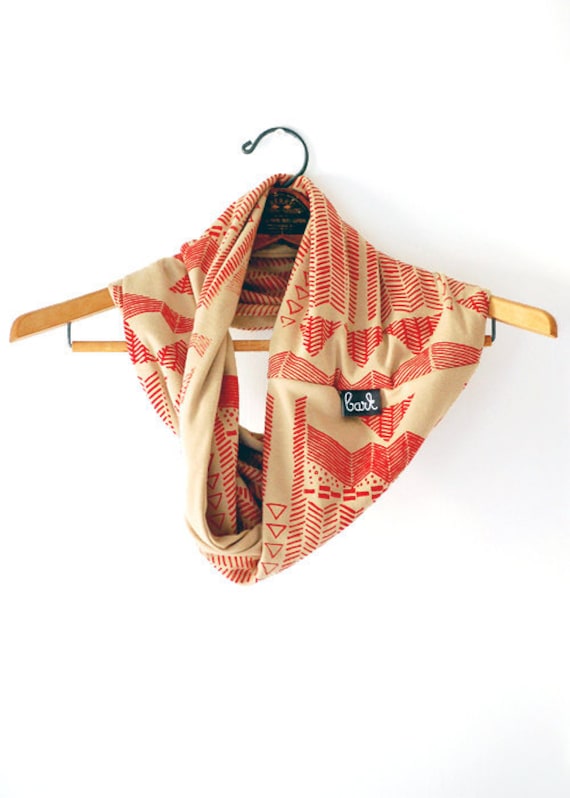 This shop is full of handmade goodness by sister team Sarah and Shana. Seriously--go check it out.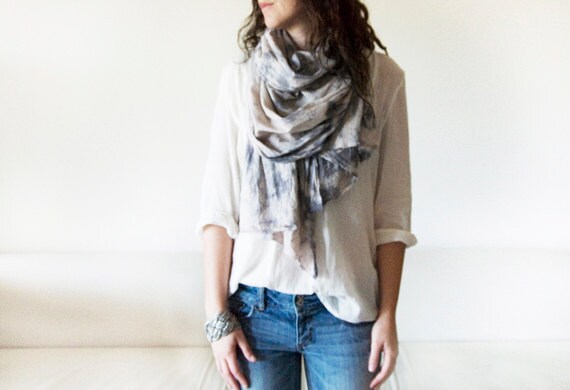 This scarf is awesome! The artist behind this shop, Romina, has oodles of other scarves and pretty necklaces in her store. You should definitely take a peek.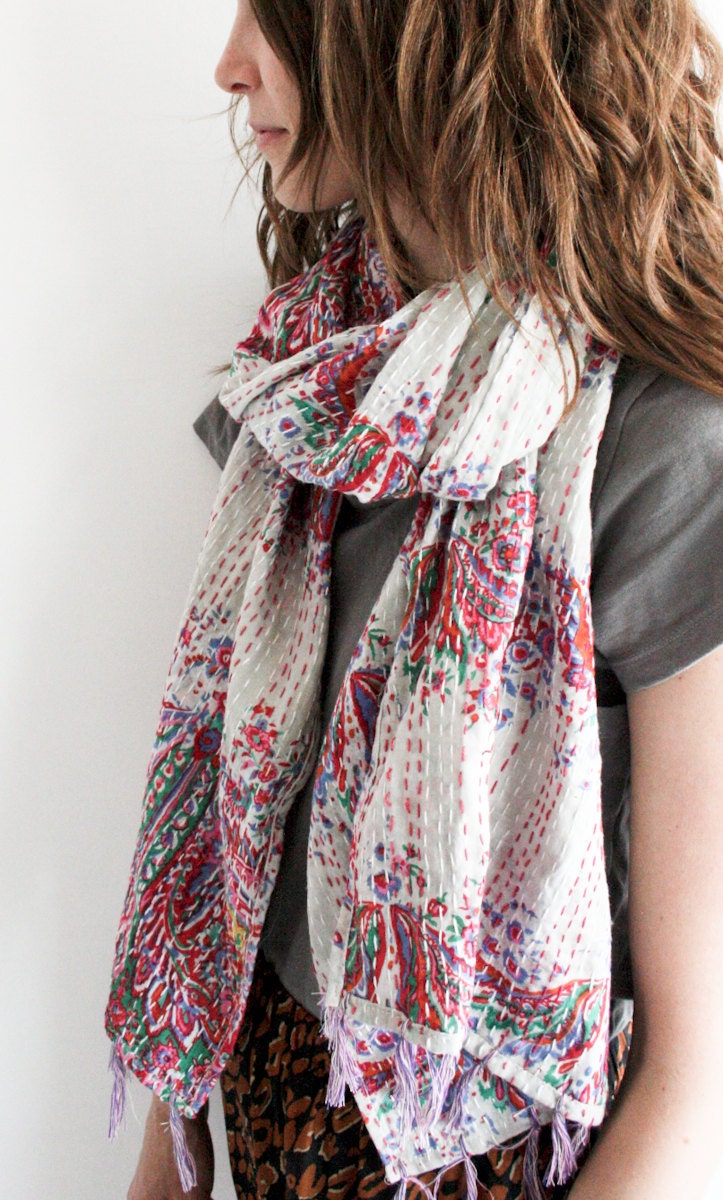 This scarf, made by Rose of Gypsya, is just so pretty. I love the colors and the stitching, and everything about it! Her shop is filled with tons of other pretty things, and has a big focus on gorgeous textiles (there's jewelry too!).
And that's what I've been geeking out about. Happy Friday!